The internet is full of some amazing and inspiring website designs.
These special snowflakes are the ones who find innovative ways to utilise every possible design and technological boundary to their advantage to create experiences that many organisations wish they had.
Finding these diamonds in the rough can be an incredible challenge, especially if you're planning a website redesign and are unsure of where to start.
Fortunately, sites like CSS Awards, Awwwards, Webby Awards, etc. exist to help highlight the sites we should push our own to reflect.
To help showcase some of these awarding winning sites, I dove into each of these honouring sites and pulled the ones that are not only beautiful examples of modern design but also exercise UX, UI, information architecture, conversion rate optimisation, video marketing, tactics to their fullest potential.
When looking at each site, it's important to understand that these should not be seen as templates you should attempt to copy. Instead, analyze them and find the parts of them that utilize design/marketing/content strategies that could be repurposed and revised into something that fits your audience.
With that being said, enjoy these 5 killer examples of award-winning website designs done right.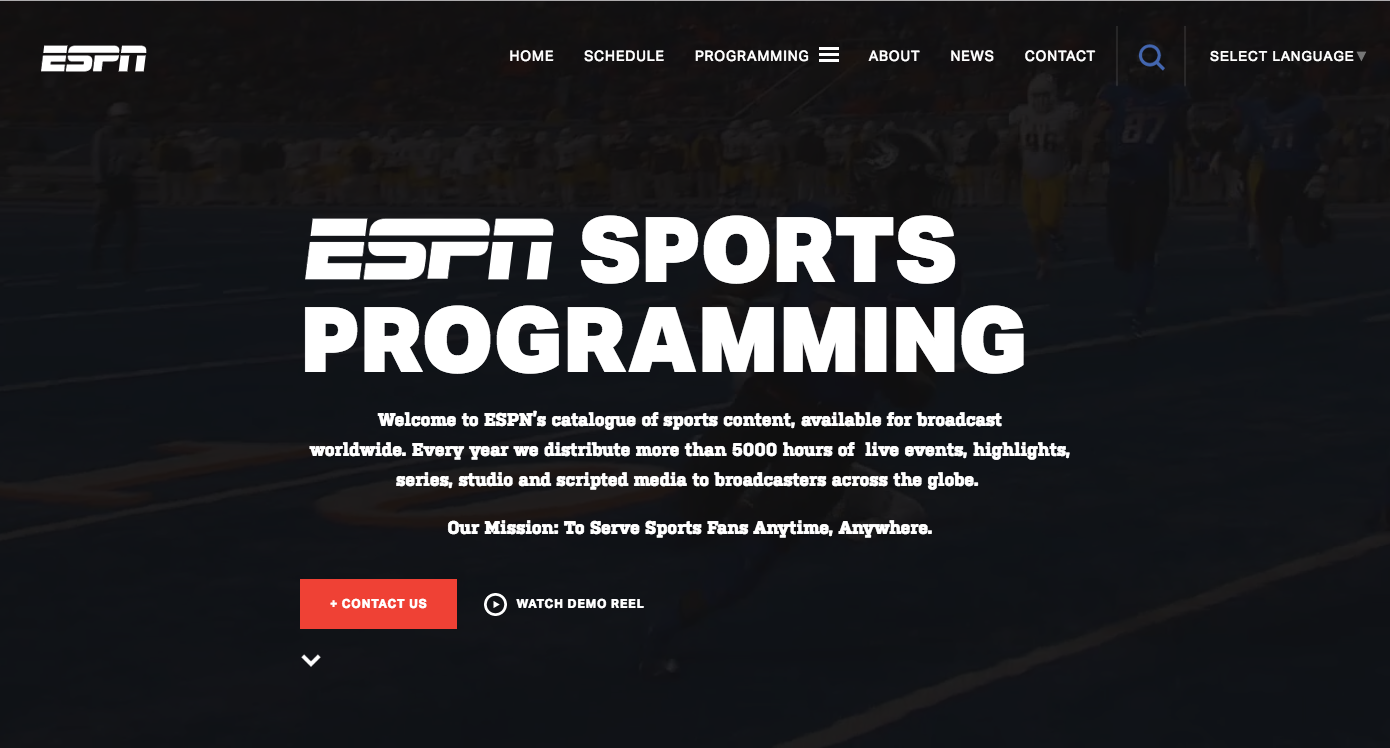 ESPN takes its sports content and programming to the next level with this dynamic and eye-catching site filled with large, high-resolution images and video. The site utilizes background video to keep up with the sports network's energy and sections with subtle hover and transition effects and to keep the user experience smooth. The 'featured sports' slider is thoroughly entrancing and does an excellent job of showcasing each of the sports alongside interesting statistics and informative details about available programs. 
Montage takes showing-off its product to the next level with this easy to maneuver homepage that clearly outlines what its product is, how it looks, product quality, and testimonials. The site is an excellent example of one approach you can use to highlight your product and the most important points your users would be concerned with finding answers to. The sticky sub-navigation allows users to easily navigate around the page to find exactly what they're looking for. 
Finding the perfect home is all about being able to conveniently research exactly what you're looking for, save and store what you like, and make it easy to find it all later on. Zillow hits the nail on the head for all three of these points with its intuitive real estate site. The search area within the hero area makes it easy for new users to quickly select and search listings without having to look for some hidden search page.
Revols takes a bold approach on its website by enlarging its small, sophisticated headphones using macro photography and video. The photography and video make the site incredibly product-focused, so its users slowly become more and more immersed in the experience these headphones can give you. The large font treatment on this site is also a nice touch and adds to the larger-than-life earbud photography. 
Fiftythree captures all the features and benefits for its Pencil Stylus throughout this standalone product page. These features and benefits are accompanied by images to illustrate the product in action so the user has an easier time visualizing them and how they can apply the product. The layout and visual treatment of the product's anatomy section are also very unique and act as a dynamic way to lead users to read more about the product, as opposed to static sections one after another.